Contribution to the Sustainable Development Goals
Our Materiality
Pillars

Areas of action

Sustainable Development Goals

Economic

Areas of action

Business ethics
Responsible Innovation
Responsible production

Sustainable Development Goals

Environmental

Areas of action

Waste
Energy
Water
Emissions

Sustainable Development Goals

Social

Areas of action

Genomma Lab Team (Internal environment)
Social welfare (External environment)

Sustainable Development Goals
Global Social Responsibility Committee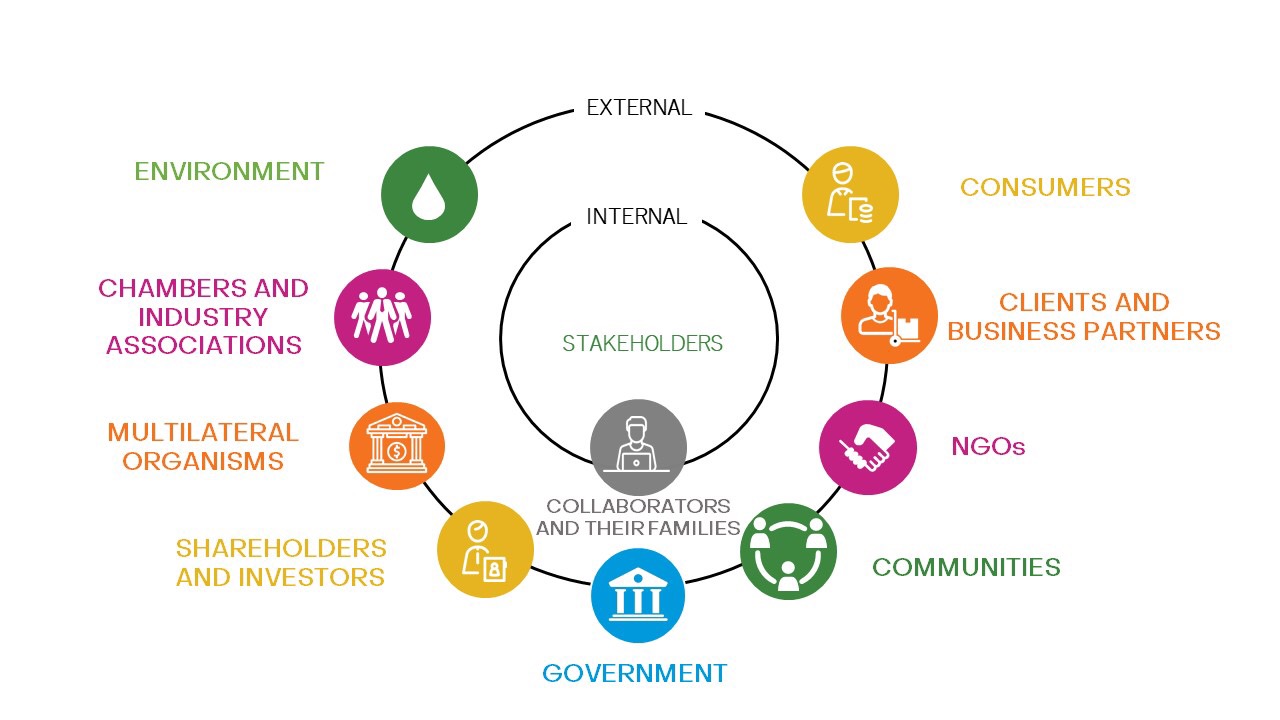 As part of our commitment to carry out sustainability at each link in our operation in 2020, we set up the Global Sustainability Committee, with the objective of setting the Company's short and long-term objectives in environmental, social and economic matters. The Committee is responsible for monitoring the implementation and progress of sustainability initiatives, as well as designing action plans, policies and procedures that respond to the risks and opportunities of our business model in this matter. This Committee is led by the Chairman of the Board of Directors and the Chief Executive Officer and is made up of leaders from the Company's strategic areas:
Institutional Relations
Finance
Human Resources
Connect and develop
Marketing
Regulatory Affairs
Manufacturing
Supply Chain
Investor Relations
Social Responsibility and Sustainability
Country managers
In turn, this Committee is derived from the Global Social Responsibility Committee, which makes possible the execution of social initiatives with local and international impact. This committee is chaired by the Vice President of Institutional Relations and made up of Ambassadors with Purpose for each country or region where we have operations.