The health and wellness of all people is our Company's purpose and business driver, we are committed to positively influencing our community and preserving the natural resources by the continuous improvement of our processes, the search for new technologies that decrease the environmental impact, and at the same time drive an environmental culture across our supply chain.
Our Operation
Environmental care and preservation are among our priorities. We have implemented various initiatives to improve our performance in the generation and treatment of waste, water management and the measurement of our carbon footprint, in order to take mitigation actions regarding climate change.
Our Environmental and Social Management System (SGAS in Spanish) is based on the international standards of the Inter-American Development Bank (IDB) and the International Finance Corporation (IFC).
Our Environmental Policy considers among its lines of action: Our Operation, Our Products, Our Distribution and Logistics, Our Waste Management, Our Stakeholders and Our Culture.
Our Waste Management
Sustainable Innovation and Responsible Products.
We are committed to achieving a more sustainable operation, having a efficient use of natural resources and reducing waste generation.
In Colombia, through the alliance with Punto Azul®, we contribute to ensuring that expired medicines have a correct final disposal.
In Colombia, during 2019, in alliance with Solistica®, we avoided the generation of 9,947 kg of CO2, through the correct disposal of packaging, point of sale material (POP) and medical devices.
In Argentina, we recycle the remainder of printed material, such as cases and brochures, through the use of mailboxes in our maquiladoras. Additionally, we collect and send plastic containers for recycling, which may be obsolete or left over from the production process.
In our CEDIS Toluca in Mexico, during 2019, we reduced by 22% the amount of waste whose final destination is the sanitary landfill, compared to 2018. Recycling and waste disposal initiatives have been implemented through the generation of alternative fuel by co-processing.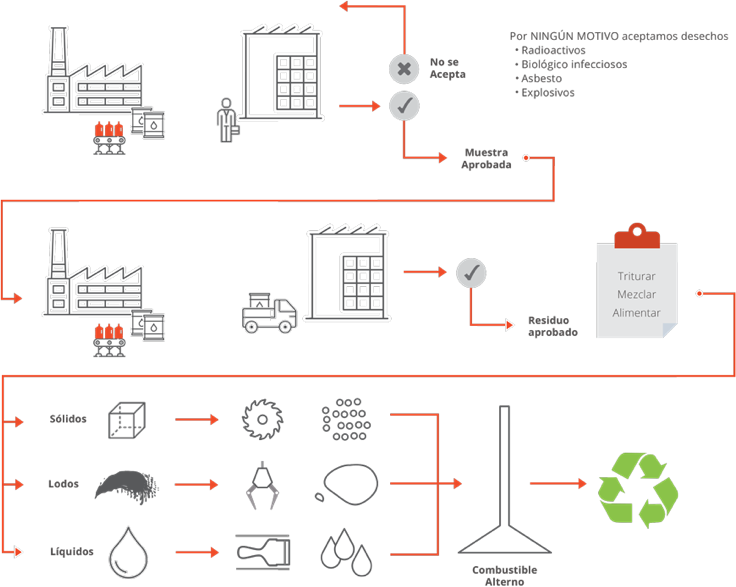 Our Water Management
We are committed to managing water resources responsibly, and we take particular care of sites identified as critical.
In 2019, through our strategic partner Reciclagua Ambiental®, our Distribution Center in Toluca, Mexico treated 89% of the water used in our operations. We increased the percentage of treated water by 44% compared to 2018.
Our Energy Management
Energy is essential to achieve the optimal development of our activities, so it is our duty to guarantee the correct use of energy sources. As part of our strategy, we aim to increase energy efficiency throughout our entire operation.
Electricity consumption is one of the most significant categories for Genomma Lab due to its relationship with climate change. Our efforts in this regard have focused on the implementation of energy efficiency projects. In 2019 we reduced by 7.2% in electricity consumption in our CEDIS Toluca compared to 2018.
We replaced conventional luminaire with LED lighting systems and we installed motion sensors.
We updated our electronic equipment.
Carbon Footprint
At Genomma Lab we believe that measuring is the first step to improve. For this reason, we are working on calculating our operational carbon footprint, which is essential to understand our impacts, as well as being a measure for the protection of the environment and the mitigation of climate change.
The calculation of the inventory of Greenhouse Gases (GHG), for the operation of our Distribution Center (CEDIS) in Toluca, Mexico in 2019, was carried out using the methodology proposed by the "Corporate Accounting and Reporting Standard" of the Greenhouse Gas Protocol (GHG) that meets the requirements of ISO 14064-1: 2006. The analysis of GHG emissions allows the identification of areas of opportunity to reduce, mitigate or offset these gases and their impacts.
SCOPE 1: DIRECT GHG EMISSIONS: We consider the emissions associated with the consumption of diesel in our logistics transport vehicles in Mexico. This category represents 24% of our total emissions in 2019 with 1,310.82 tCO2e.
SCOPE 2: INDIRECT GHG EMISSIONS: We consider the emissions associated with the consumption of electricity in our CEDIS Toluca. This category represents 11% of our total emissions in 2019 with 614.42 tCO2e.
SCOPE 3: INDIRECT GHG EMISSIONS: For the first time, in 2019 we considered in our GHG inventory, the emissions generated by our logistics transport providers in Mexico. We consider the emissions derived from the diesel consumption of the logistics transport vehicles of the suppliers that we subcontract in the logistics operation of our CEDIS. This category represents 65% of our total emissions in 2019 with 3,590.7 tCO2e.
When quantifying the total emissions, the fossil fuel consumption of the logistics transport of suppliers contracted by Genomma Lab represents the most important source of emissions of the GHG inventory, representing 65%, followed by the fuel consumption of the logistics transport managed directly by Genomma Lab. We are committed to reducing at least 4% of our emissions by 2021.
Our Logistics
We strive to optimize and streamline our logistics operation to achieve savings in fuel consumption and a reduction in the generation of emissions.
In 2019, we started the operation of our new Distribution Center, located in the state of Puebla, 137 km from Mexico City. As a result of the opening of this new distribution center, we eliminated the transfers of an average of 1000 pallets of product per month to our Distribution Center in Toluca, saving approximately 33 monthly trips and 216 km of travel, optimizing our fuel savings.
For our operation in Mexico we made an alliance with the company SMART®, supplier of sustainable pallets. The wood in SMART ® pallets comes from certified forests, in addition to the fact that pallets that cannot be reused are converted into biomass by the same company, reducing the sending of waste to landfills.
In 2020, our freight transport and the one owned by our logistics suppliers was adhered to the Clean Transportation Program of the Ministry of Environment and Natural Resources of Mexico.
Climate Strategy
We are committed with contributing to a sustainable future. For this reason, we have launched our 2025 Sustainability Strategy with climate change actions as one of the main pillars. Therefore, specific actions have been established to tackle our contribution to climate change. As part of this commitment, and in order to have a better understating of the significance of climate opportunities and risks for our company, we have developed climate change risks and opportunities analysis for 2020 and 2021.
This report includes relevant information from the Climate Risk and Opportunities Assessment that has been performed during 2021, for which disclosure recommendations of the Task Force on Climate-related Financial Disclosures are considered and organized in order of the TCFD's four key areas: governance of climate-related risks, strategy for identifying climate-related risks and opportunities, risk management, and metrics and targets.
Climate Scenario Analysis
This report includes relevant information from the Evaluation of Climate Scenarios: Physical and Transition Risks for Genomma Lab operations, which has been carried out for the period 2021-2022.
Our Culture
It is essential that the entire Genomma Lab team contribute to the care and preservation of the environment, from participating in our corporate volunteering to the creation of projects focused on reducing environmental impact.
In Chile, during 2019 in alliance with CULTIVA® we planted 100 trees with our own irrigation system, with the aim of improving the environmental environment of the communities in the city of Santiago.
En México, durante el 2018, junto con la Fundación Pro México Indígena y miembros de la comunidad mazahua de la localidad del ejido de Chichilpa en el municipio de San Felipe del Progreso, Estado de México, se realizó la reforestación de una hectárea con 1,100 árboles.