Ethics and Integrity
Our commitment is to create an ethical and open listening culture in Genomma, which allows a work environment of trust and compliance based on a corporate government aligned with best practices, regulations and laws applicable in each country where we operate, by preventing non-ethical behaviors and promoting a legality culture within the Company and with our stakeholders.
Integrity Policies
Our team has the duty and responsibility to sign the Code of Conduct and Ethics when entering the Company, in addition to being trained on its content and that of the other Integrity Policies of Genomma Lab. Employees are urged to seek the advice of the Legal or Human Resources area in case of suspicion of any action or situation that could be in breach of the Code of Conduct and Ethics, the Integrity Policies or the applicable law in each country where we operate. Compliance with both the Code of Conduct and Ethics and the Integrity Policies is monitored by the Genomma Lab Ethics Committee, who is responsible for reviewing and resolving each reported case.
Ethical System "GEN- Te Escucha"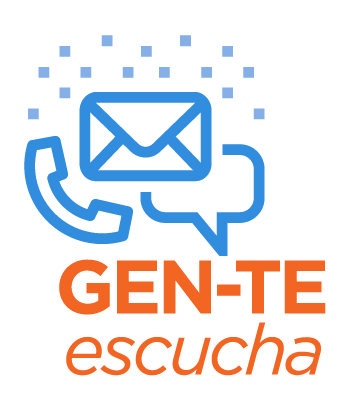 The Ethical System "GEN- Te Escucha" is a formal mechanism that can be used both by all the people who collaborate with Genomma Lab, in all the countries in which we operate, as well as by third parties with whom the Company has some relationship in the development of its operations. We promote the identification and reporting of illegal acts, actual or potential breaches of our Code of Conduct and Ethics, Policies, Procedures and / or inappropriate conduct in our operations.

Visit the site: https://gen-teescucha.ethicsglobal.com/#modal
Ethics Committee
The Ethics Committee is the internal body that oversees the correct compliance and application of each of the values ​​and principles presented in our Code of Conduct and Ethics, policies, applicable laws and in the GEN BOOK. The Committee is responsible for receiving, investigating and providing a solution to cases of non-compliance presented by collaborators, suppliers, business partners or members of the communities near our operation centers. For the proper management of its functions, the Ethics Committee is made up of strategic areas of the Company, with a comprehensive vision of the business, which are: our CEO, Legal and Human Resources.
Our Products
We focus on offering products that improve the quality of life of our consumers, simultaneously integrating elements that have an environmental and social benefit.
We aim to innovate to reduce the percentage of material used in the packaging of our products, in addition to using materials with a lower environmental impact, through alliances with our suppliers and commercial partners.
We participate in courses and workshops to share good practices on issues related to the circular economy, eco-design, production and sustainable consumption.
Responsible Supply
We seek to establish alliances with suppliers, business partners and third parties that are aligned with our environmental and social commitment.
As part of our Sustainability Program for Suppliers, in 2020 we launched the Code of Conduct and Ethics for Suppliers that considers guidelines such as work ethics, fair working conditions, respect for human rights, the prohibition of child labor and forced labor , fair remuneration, occupational health and safety, as well as principles for proper environmental management.
In 2020, 100% of our critical supply chain suppliers in Mexico completed a sustainability assessment.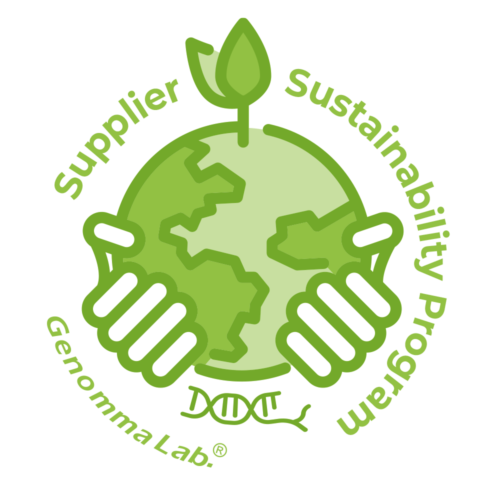 Local Suppliers
Guava leaf is the raw material from which quercetin is obtained, the active ingredient in our medicine QG5® used for the treatment of colitis. The positive impact provided by the manufacture of the guava leaf is the result of a community business model that has its origins in 2007, which was created in response to an initiative of the Government of Veracruz that aims to diversify crops in municipalities with a high degree of marginalization in the Totonacapan region.
The productive business model benefits Totonac farmers from the municipalities of Zozocolco de Hidalgo, as they are exclusive suppliers of guava leaf. Creole guava plantations are based on agro-ecological production processes, since Totonac collectors have sustainable practices that avoid the application of agrochemicals and promote the protection of biodiversity in their environment. Likewise, the commercialization of the guava leaf is based on fair trade practices that benefit the communities.
A través de oportunidades de mercado, el fortalecimiento de la autogestión y desarrollo de capacidades productivas, contribuimos al mejoramiento económico y condiciones de vida de los habitantes de la región mediante el convenio realizado entre Genomma Lab Internacional y la Universidad Veracruzana, con la intervención de la Diversificadora Agroindustrial y Comercializadora del Trópico S.A. de C.V. "DYCTRO.S.A.". Desde el año 2010 al día de hoy, se han producido alrededor de 69 toneladas de hoja de guayaba para fabricar QG5®.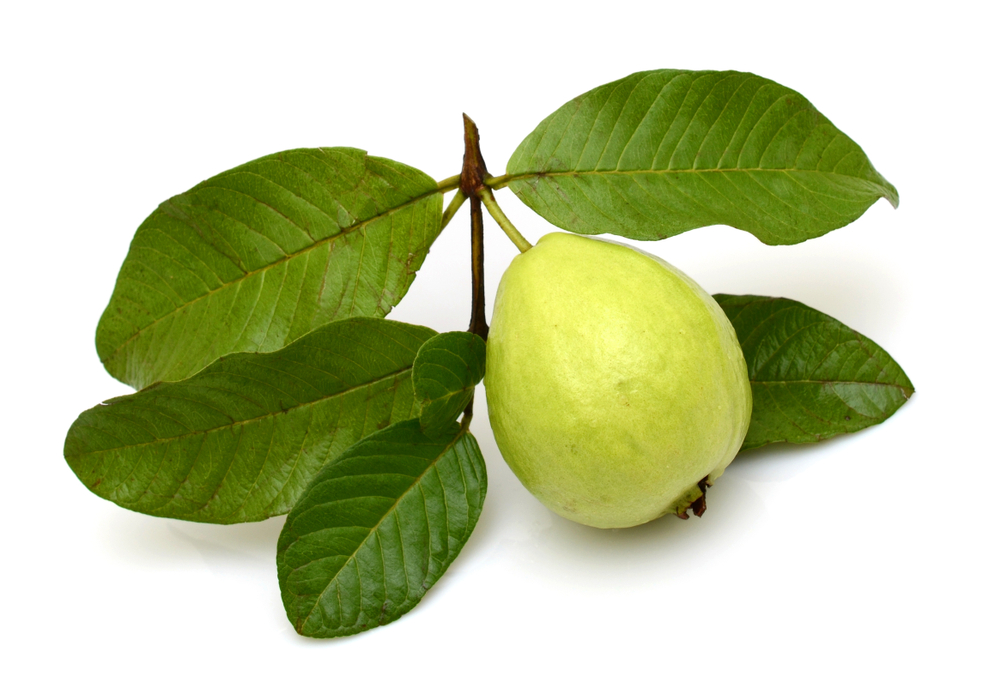 Animal Testing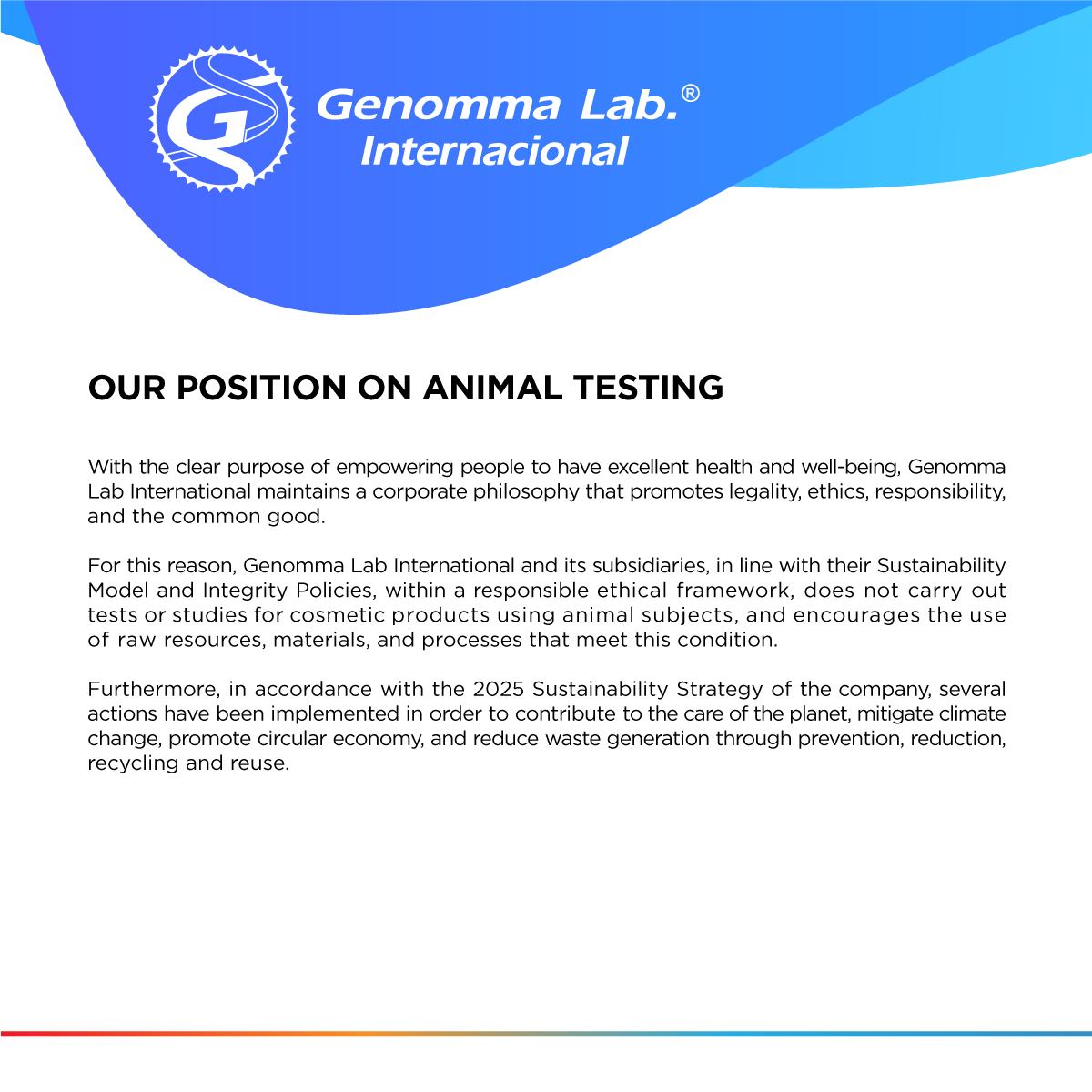 Tax Strategy
Corporate income tax is payable con the profits obtained by Genomma Lab Internacional, as provided by the tax laws in the countries we operate in.

Our aim is to pay the right amount of tax, at the right time, on the profits we generate, and in the countries where these are generated. We are commited not to transfer the created value to low tax jurisdictions. For this reason we have the following guidelines:
We comply with the tax laws and regulations in each country where we operate, also considering the intention of the tax policy.
In our operation we do not use tax structures that have the purpose of erode the taxable base.
We do not make use of secret jurisdictions or so-called "tax havens".